Historical Events, Birthdays And Quotations
This Day in History
Tue, 28 Mar 2017 05:00:00 GMT
The Palm Sunday Tornado Outbreak (1920)
Tue, 28 Mar 2017 05:00:00 GMT

In 1920, meteorologists did not have modern forecasting equipment, and there was no storm warning system in place in the US. Thus, when an outbreak of storms began near dawn on March 28, 1920, few were prepared for the devastation that followed. Some 400 people were killed and more than 1,200 injured that day by at least 38 recorded tornadoes in the deep South and the Midwest. Why is it likely that both the total number of tornadoes as well as the actual death toll were underreported?
Discuss
Good Friday Earthquake near Anchorage, Alaska (1964)
Mon, 27 Mar 2017 05:00:00 GMT

With a magnitude of 9.2, the earthquake that struck east of Anchorage at rush hour on Good Friday 1964 was one of the strongest ever recorded. About 130 people died, most in the subsequent tsunami, and much of downtown Anchorage was destroyed. The quake's effects were felt around the world—boats were sunk as far away as the Gulf of Mexico. Within a day, 11 aftershocks measuring 6.0 or higher were reported. In the months after, residents endured thousands of smaller ones. How long did they last?
The Henley Regatta Is Established in England (1839)
Sun, 26 Mar 2017 05:00:00 GMT

Until 1839, the little town of Henley-on-Thames was known primarily as a glass-producing port town. During a town hall meeting that year, Captain Edmund Gardiner proposed holding a regatta, since the growing popularity of rowing could benefit the town. Today, the rowing competition is a world-class competition that draws oarsmen from around the world for five days each summer, with thousands of spectators taking part in its traditions. How did it officially become a "royal" regatta in 1851?
---
In the News
Tue, 28 Mar 2017 05:00:00 GMT
Major Shake-Up Suggests Dinosaurs May Have 'UK Origin'
Tue, 28 Mar 2017 05:00:00 GMT
The first dinosaurs may have originated in the Northern Hemisphere, possibly in an area that is now Britain. This is one of the conclusions of the first detailed re-evaluation of the relationships between dinosaurs for 130 years. It shows that the ...
Discuss
This Parrot Has an 'Infectious Laugh,' Scientists Say
Mon, 27 Mar 2017 05:00:00 GMT
For the first time in birds, researchers say they have found evidence that a New Zealand parrot has the avian equivalent of an infectious laugh. They call it "positive emotional contagion" — which they define as "outwardly emotional actions that ...
Why Origami Machines May Unlock Secrets of Mars and the Universe
Sun, 26 Mar 2017 05:00:00 GMT
If some NASA researchers have their way, Mars exploration technology of the future may rely on an art form from the past. NASA's Jet Propulsion Laboratory (JPL) has developed a Pop-Up Flat Folding Explorer Robot (PUFFER) prototype that could change how we ...
---
Today's Birthday
Tue, 28 Mar 2017 05:00:00 GMT
Freddie Bartholomew (1924)
Tue, 28 Mar 2017 05:00:00 GMT

Abandoned by his parents as a baby and raised by a British aunt whose last name he took, Bartholomew was a successful child actor in Hollywood during the 1930s. He appeared in such films as
Little Lord Fauntleroy
,
Captains Courageous
, and
David Copperfield
, which propelled him to fame at the age of 10. After he became successful, his biological parents launched a protracted and expensive court battle to regain custody of the child star that lasted for how long?
Discuss
Nathaniel Currier (1813)
Mon, 27 Mar 2017 05:00:00 GMT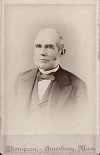 Before photojournalism rendered illustrations of the news obsolete, Currier printed more than 7,000 lithographs—prints made using a stone block etched with grease to reproduce drawings—that greatly increased the public demand for graphic images. With his partner James Ives, he established outlets across the country, selling high-quality prints of disasters, landscapes, satirical subjects, and domestic scenes. Ives was neither a lithographer nor an artist, so why did Currier make him his partner?
Julius Schnorr von Carolsfeld (1794)
Sun, 26 Mar 2017 05:00:00 GMT

Schnorr was a German religious and historical painter and draftsman. As a child, he studied under his father, who was an engraver and painter. In 1817, he went to Rome, where he became associated with the Nazarene movement of painters, who rejected most painting after the Middle Ages and focused primarily on religious subjects for their art. Schnorr is best known for the hundreds of illustrations he created for a pictorial Bible. He also designed the windows of what famous London cathedral?
---
Article of the Day
Tue, 28 Mar 2017 05:00:00 GMT
True Dories
Tue, 28 Mar 2017 05:00:00 GMT

Named after Zeus, the supreme god of Greek mythology, Zeidae are a family of large, showy fish found in the Atlantic, Indian, and Pacific oceans. Members of the Zeidae family have fairly discoid, laterally-compressed bodies with massive jaws, large eyes, and a conspicuous, crest-shaped dorsal fin containing up to 10 spines. Typically found close to the sea bottom, these edible fish are primarily caught via deep-sea trawling. How do they reproduce?
Discuss
Reading Terminal
Mon, 27 Mar 2017 05:00:00 GMT

The Reading Terminal complex is located in the Market East section of Philadelphia, Pennsylvania. Completed in 1893, the complex houses a massive trainshed as well as a flourishing market that continues to do business today. At the time of its construction, the terminal's single-span arched-roof trainshed was one of the largest in the world. Now the world's oldest structure of its kind, the trainshed has been declared a National Historic Landmark. What is now housed in the trainshed?
The Nazca Lines
Sun, 26 Mar 2017 05:00:00 GMT

Aerial exploration of the arid tableland surrounding Peru's Palpa valley has revealed a remarkable network of geometric and zoomorphic forms etched in the desert floor. Created by the Nazca, a pre-Incan civilization that flourished from about 200 BCE to about 600 CE, the Nazca Lines span about 200 sq mi (500 sq km). The glyphs are only recognizable as coherent figures from the air, but the Nazca never possessed the technology to view them from that vantage point. Why, then, did they create them?
---
Quote of the Day
Tue, 28 Mar 2017 05:00:00 GMT
George Eliot
Tue, 28 Mar 2017 05:00:00 GMT

I desire no future that will break the ties of the past.
Discuss
W. Somerset Maugham
Mon, 27 Mar 2017 05:00:00 GMT

Sometimes people carry to such perfection the mask they have assumed that in due course they actually become the person they seem.
George Eliot
Sun, 26 Mar 2017 05:00:00 GMT

A woman's heart must be of such a size and no larger, else it must be pressed small, like Chinese feet; her happiness is to be made as cakes are, by a fixed recipe.
---
---
Suggestions for Further Reading